Not only can one roasted whole chicken save you time by being the base of these 4 meals, it can also better help you stick to the grocery budget! Whole chickens are by far the most economical way to purchase chicken. With a little pre-planning, taking the meat from the roasted chicken and shredding it can save you tons of time to get several delicious, home-cooked meals on the table through the week.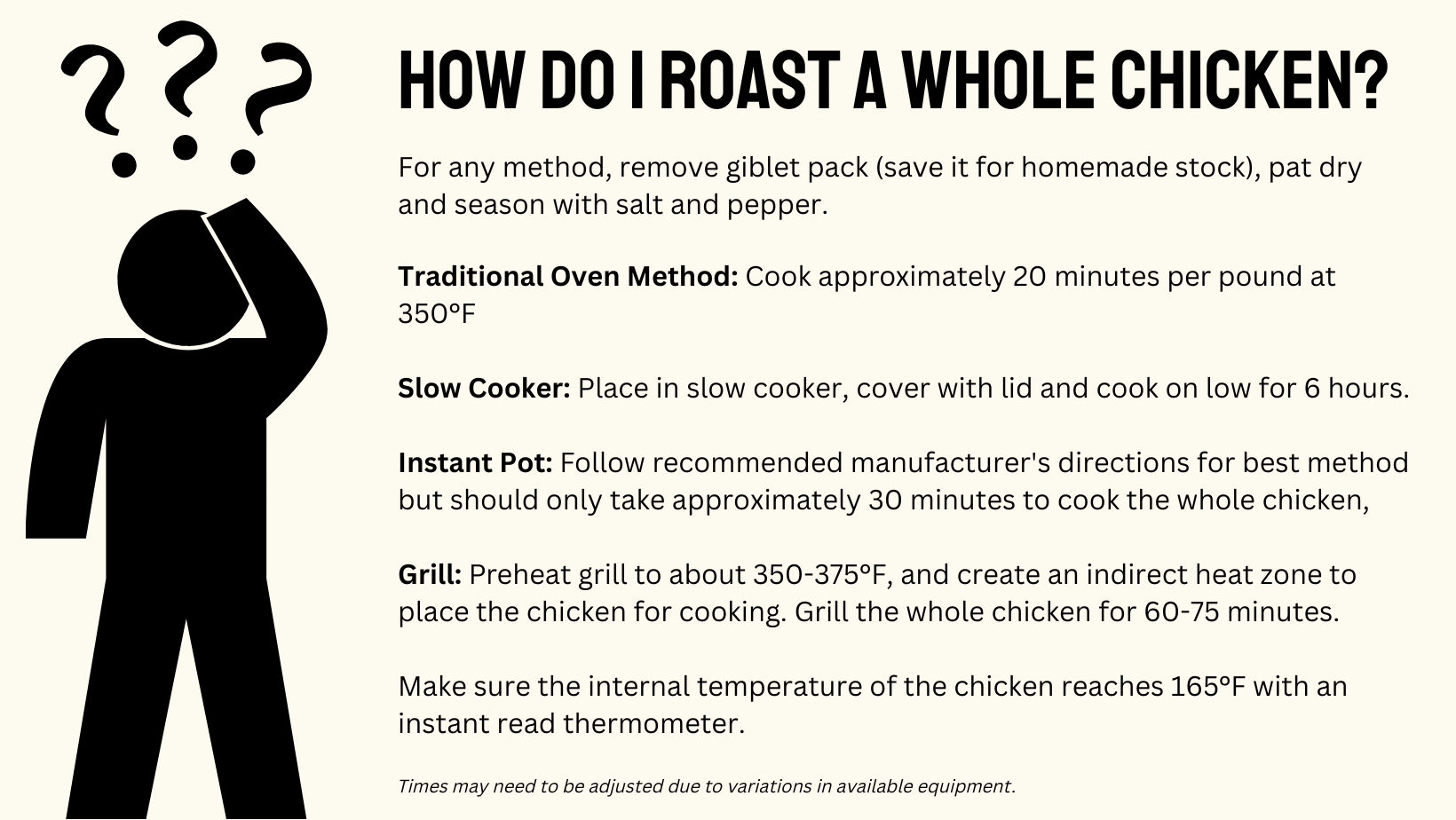 1. White Chicken Enchiladas with Creamy Green Chili Sauce. Use 2 cups of shredded chicken with some cream cheese and shredded Monterey Jack cheese. The creamy green chili sauce is out of this world!
2. Chicken Turnip Kale Casserole. The bacon and Parmigiano-Reggiano really set this casserole apart and help elevate the shredded chicken and veggies.
3. Chicken, Roasted Red Pepper & Spinach Cast-Iron Skillet Pizza. A cast iron pizza is the ultimate in pan pizzas and creates an amazingly crispy crust! Plan on this pleasing pie for your next pizza night.
4. Roasted Chicken Mac 'n Cheese. This hearty dish takes about 2 cups of shredded chicken tossed with cooked pasta in a gouda cheese sauce to create your family's favorite new mac 'n cheese recipe!
BONUS RECIPE: Save the chicken bones for making a flavorful broth/stock to use in other recipe preparations. Check out our Instant Pot Chicken Broth utilizing the leftover carcass of a roasted chicken. This will freeze well and be available for a variety of dishes down the road!