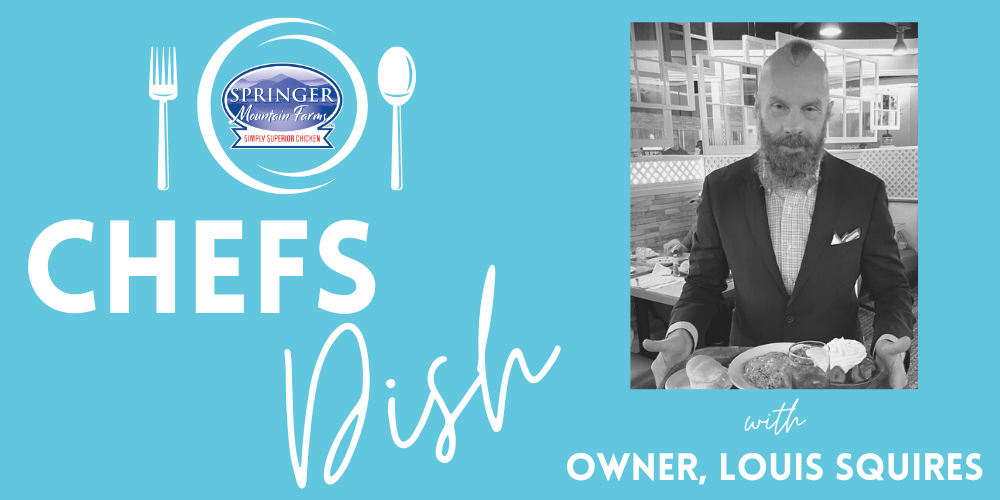 Louis Squires is probably the closest thing you could find to a restaurant guardian angel. He's doesn't cook, but was a regular patron at the Embry Hills, Georgia's S& S Cafeteria for 17 years, eating there 7 days a week. He became part of the cafeteria "family" and became close with the entire staff. In 2016, S&S Cafeteria decided to close the doors for good, and despite having no experience in owning or operating a restaurant, Louis decided to open his own restaurant so that his "family" didn't lose their jobs. 24 of the S & S staff agreed to come to work for Louis after the cafeteria closed for good.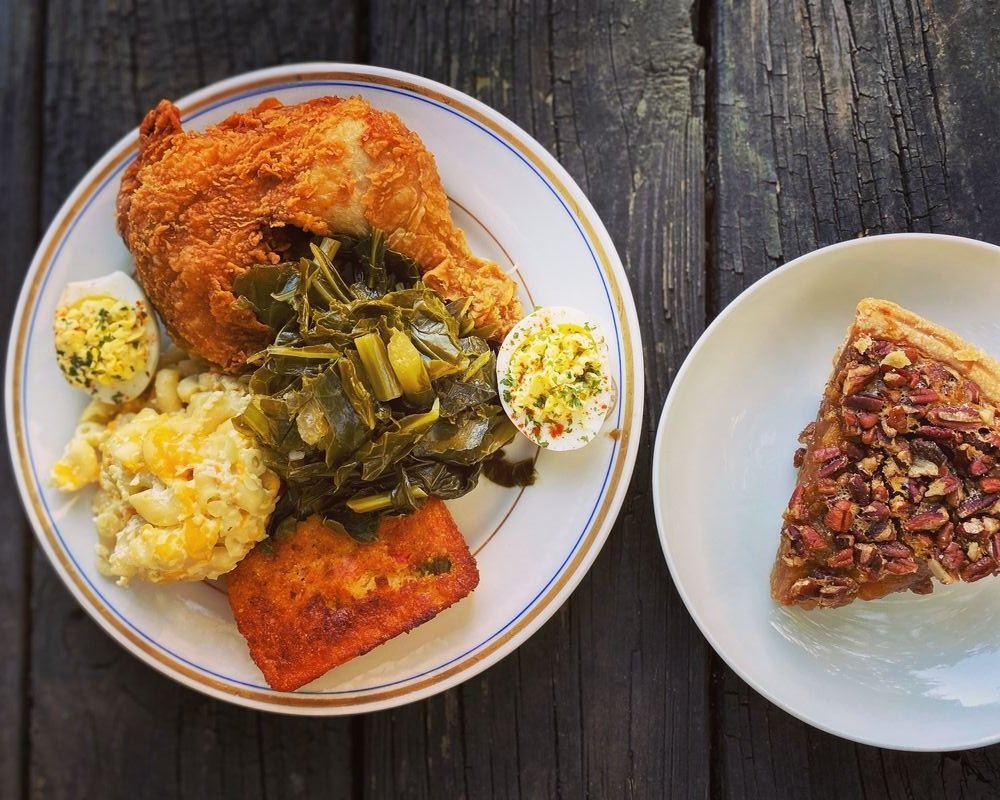 Old Southern cooking is part of his heritage. The Atlanta raised Squires spent summers of his youth with grandparents in North Carolina where he learned what Farm to Table is really all about. His grandparents raised their own meat and grew their own vegetables. The food there was simple but good and locally grown. His decision to open a restaurant serving Southern fare wasn't a selfish desire because he likes that type of food, but because that type of cooking brings comfort and joy to so many.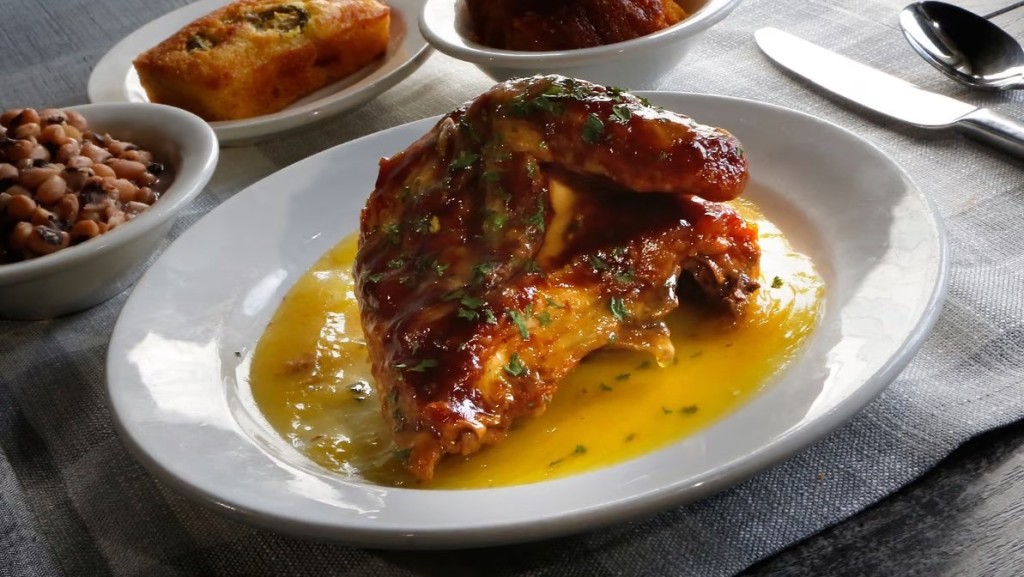 Magnolia Room Cafeteria is named after the famous dining room at the old Rich's department store in Downtown Atlanta. After overcoming numerous obstacles and road blocks, and with the support of their entire community, the restaurant opened in 2017 and has been going strong ever since. They serve up traditional Southern cuisine that is simple but good and locally sourced, a lesson Louis learned from his grandparents. The menu rotates daily with standard popular fare that's always available as well as rotating delicious Southern dishes that speak to your soul. It's truly Southern cafeteria dining…at it's finest!
We asked Louis to DISH on new projects, upcoming events and what he likes best about Springer Mountain Farms chicken.
SPRINGER MOUNTAIN FARMS & MAGNOLIA ROOM CAFETERIA:
Magnolia Room Cafeteria has been using Springer Mountain Farms since they opened. You'll see it called out on the menu and their website. Louis loves the taste and the story behind Springer Mountain Farms. He tells his customers that Springer Mountain Farms chicken tastes like the chicken he used to eat when visiting his grandmother's farm in North Carolina as a child.
UPCOMING EVENTS:
Father's Day is just around the corner and what better way to treat dad to a downhome southern feast for his special day! For details on Father's Day and to see the daily rotating menus, follow them on Facebook and Instagram.
MOST POPULAR SMF DISH ON THE MENU: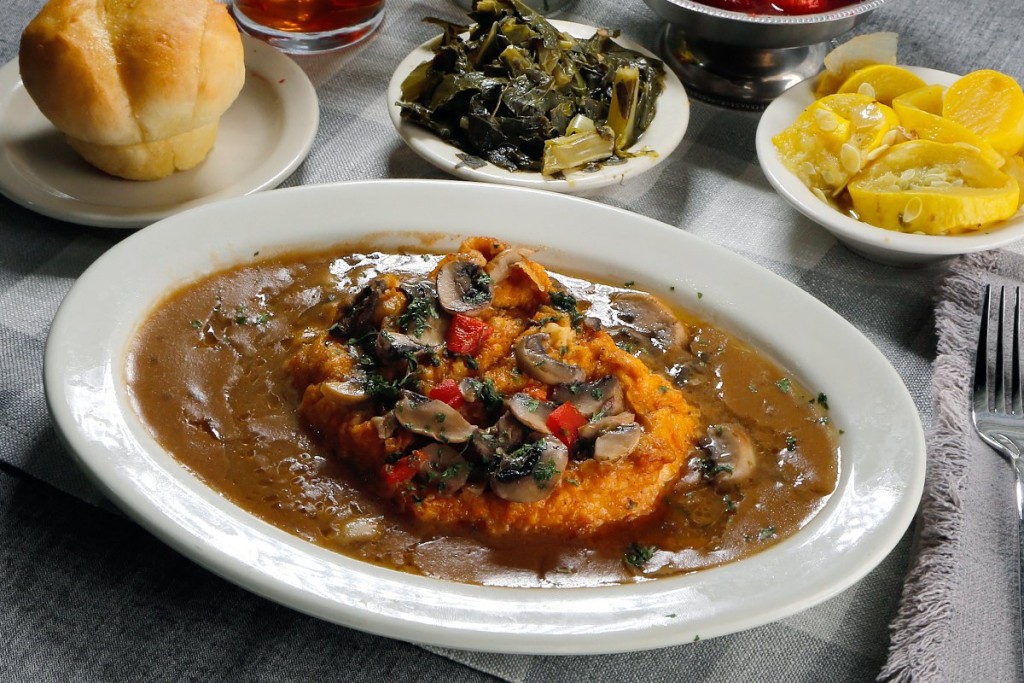 Mushroom Chicken is the most popular dish on the menu at Magnolia Room Cafeteria and the paprika flour is the secret. Louis has shared the recipe for this popular dish with us here. Other favorites include BBQ Chicken, lemon Pepper Chicken & Teriyaki Chicken.
Visit Magnolia Room Cafeteria at 4450 Hugh Howell Rd, Tucker, GA 30084. Open Monday - Saturday, 11:30 AM - 8:00 PM and Sundays 11:00 AM - 8:00 PM.