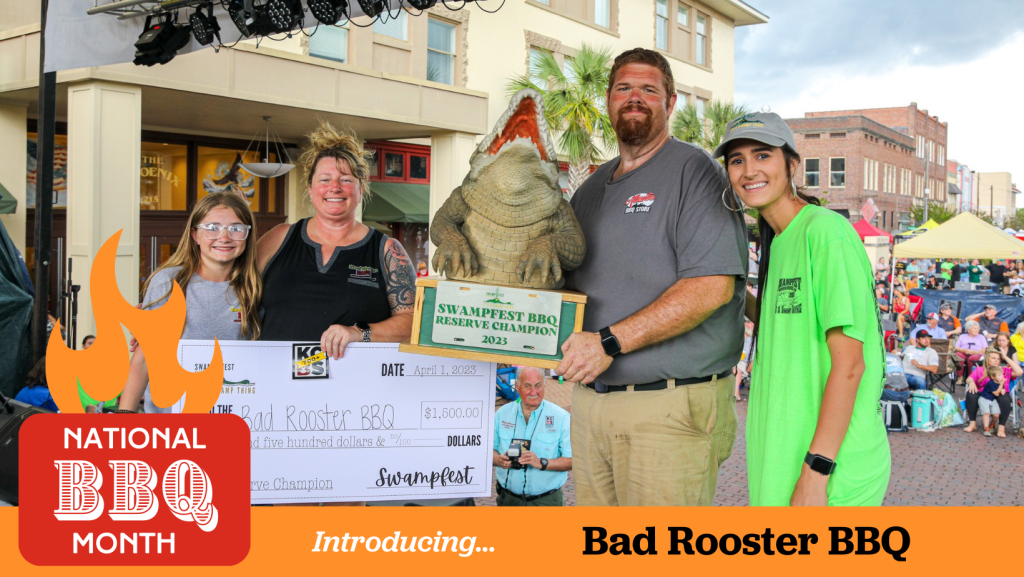 Adam & Taunya may be new to the competition BBQ world, having just started competing in 2021, but they are no strangers to Springer Mountain Farms chicken! This husband and wife BBQ team are also growers for Springer Mountain Farms, so it's no surprise that these two have been using Springer Mountain Farms chicken for all of their chicken entries since they began their BBQ competition journey.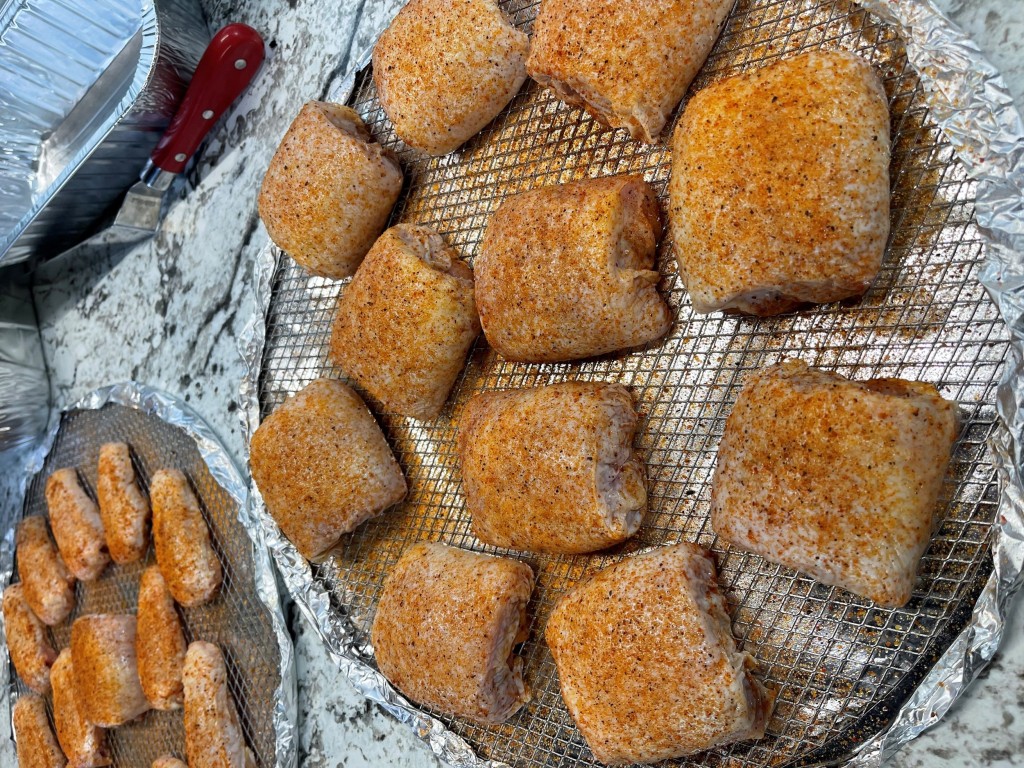 Their love of cooking BBQ at home led the Northeast Georgia based couple to begin competing in Kansas City Barbecue Society, Georgia BBQ Championship and Georgia Barbecue Association sanctioned events across the Southeast. It's also led to meeting lots of new BBQ friends that have become more like family over the last year. The Bad Rooster BBQ team uses 4 Gateway Drum Smokers for competition and at home, and also loves to use their Rec Tec Pellet Smoker to grill at home.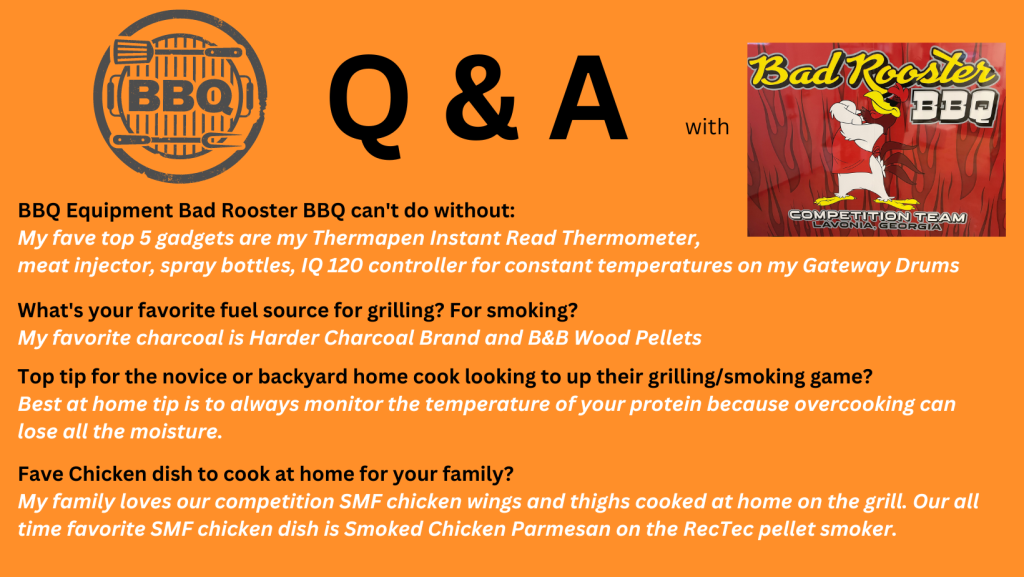 Their best finish with chicken at a competition within the last year came in April of 2023 in Waycross, Georgia at Swampfest. They placed 2nd in the Chicken Category and also finished 2nd Overall with the title of Reserve Grand Champion. These BBQ newbies are doing well with 4 top 10 finishes in all of the categories of the Georgia BBQ Championship Team of the Year chase with 2nd Ribs, 3rd Pork, 7th Brisket and 10th Chicken. They also had the honor of being invited to the Myron Mixon Invitational Hog Drop 2022 and finished out the year strong winning Grand Champion. If you are out on the BBQ trail and see Bad Rooster BBQ, stop by and say hello, and listen to them talk about their love of BBQ and Springer Mountain Farms chicken!