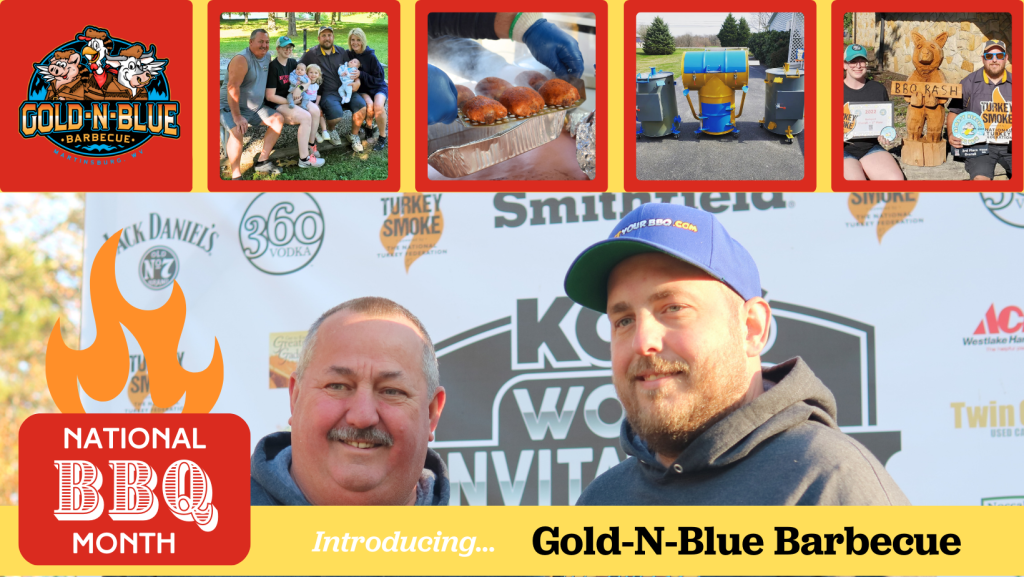 We couldn't think of a better way to celebrate National BBQ Month than to feature several of our incredibly talented Pitmaster friends winning on the competition BBQ circuits around the country with Springer Mountain Farms chicken.
First up is Gold-N-Blue Barbecue out of Martinsburg, WV. At the helm is Pitmaster, Travis Murphy (pictured right above) and his teammate and father, Dave Murphy (pictured left above). Gold-N-Blue Barbecue was started in 2018 as a way for their family to get together over something they all enjoyed…BBQ! Since then they have competed in over 50 competitions in eight states. Their crowning achievement so far has been finishing 3rd place at the KCBS (Kansas City Barbecue Society) World Invitational in 2021 and 10th place in 2023. His wife, Lauren, was part of his team early on, but her competitive nature had her breaking off to create her own team with her father called Better Half Barbecue. He admits to being beaten by her on occasion when they compete at the same contests.
They've been using Springer Mountain Farms chicken for their competition cooking for about 5 years with numerous top 10 calls in chicken category finishes including a recent 1st place call. Travis purchases their Springer Mountain Farms chicken from their local Martin's and from our co-brand partner, Food Lion under the Nature's Promise label.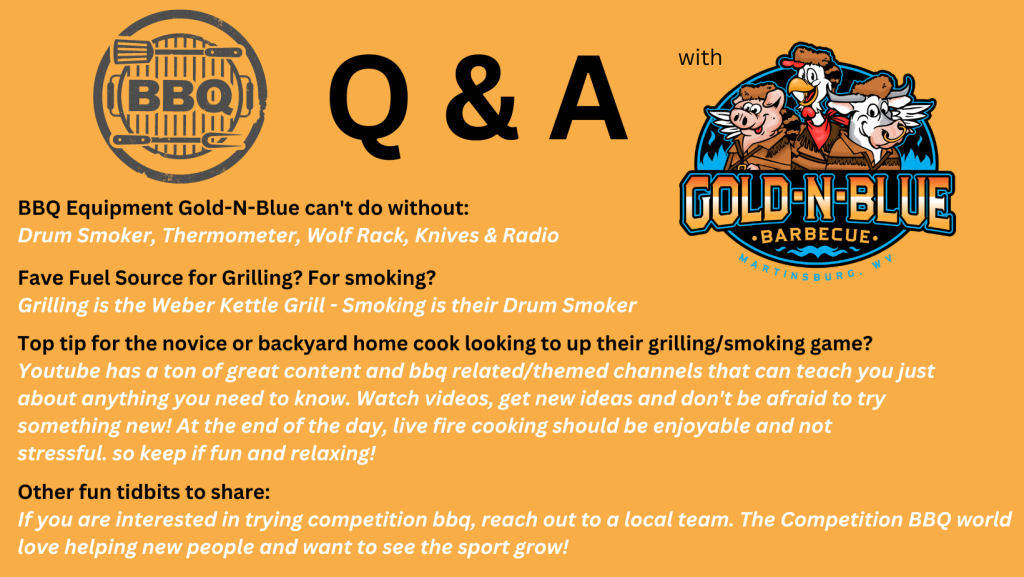 Follow Gold-N-Blue Barbecue on social:
Facebook: Gold-N-Blue Barbecue
Instagram: goldnbluebbq
Tik Tok: goldnbluebbq
Youtube: Gold-N-Blue Barbecue
Travis loves to cook Springer Mountain Farms chicken at home for his family with favorites being smoked buffalo chicken dip and just plain old BBQ chicken.