Mother Nature can't seem to make up her mind this month, at least in our part of the country. No matter what the weather is like where you are, these 5 cozy comfort foods will have you craving colder weather. Take your pick from any of these 5 hearty dishes for dinner on a crisp, cool night with special thanks to our foodie friends at Golden Grace Kitchen, Slice of Jess, Tidal Tastes and Southern Temptation.
Click the link for the full recipe pages.
Chicken Noodle Casserole from the Springer Mountain Farms Kitchen
A creamy tender chicken casserole with egg noodles and mushrooms topped with a zesty parmesan panko bread crumb crust.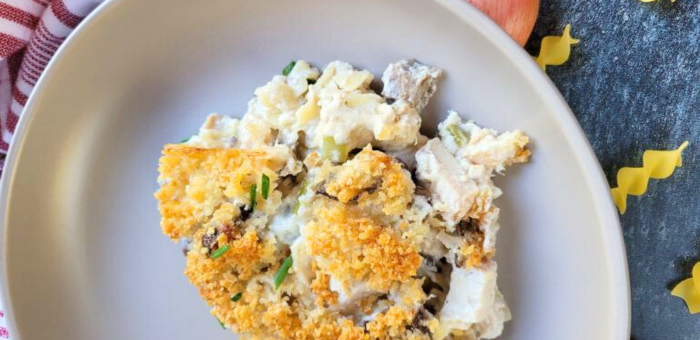 Ground Chicken Meatloaf (Gluten & Dairy Free) from Nicole @goldengracekitchen
A super easy ground chicken meatloaf that comes together in just a few minutes. Use gluten free bread crumbs and non-dairy milk to make it Gluten Free and Dairy Free.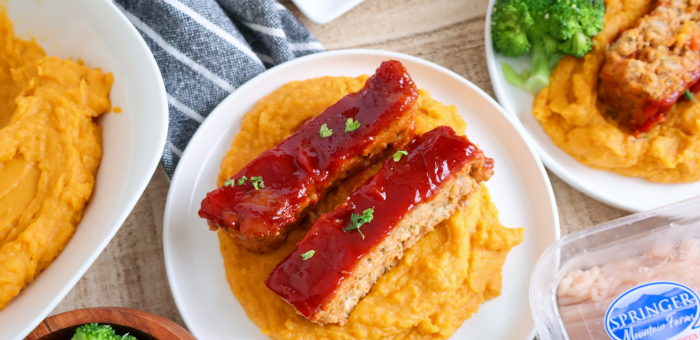 Bite-Sized Chicken Piccata with Potato Gnocchi from Jess @sliceofjess
Nestled on a bed of potato gnocchi, this chicken piccata dish will immediately become a family favorite. Serve with shaved parmesan and fresh herbs.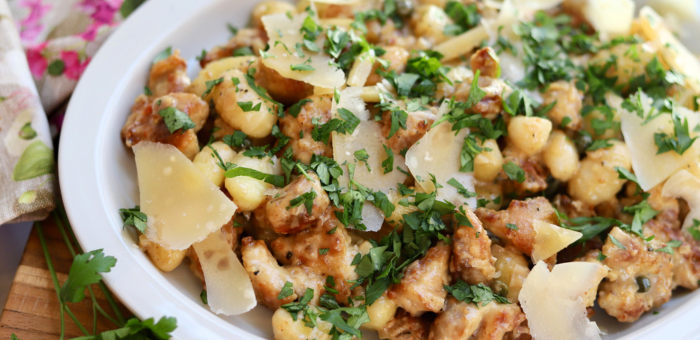 "Creamy" Chicken Pasta from Ansley @tidal_tastes
A healthier "creamy" chicken pasta dish thanks to the use of pureed cottage cheese and 99% fat free ground chicken breast. This delicious pot of healthiness is on the table in under 30 minutes.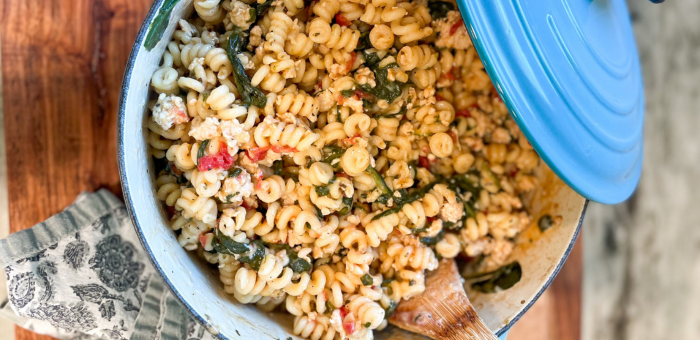 Jamaican Coconut Curry Chicken from Chef Mark @chefsoutherntemp
If you are craving comfort food, try Chef Mark's easy Jamaican Coconut Curry Chicken. He recommends letting the chicken marinate in the curry spices for several hours or overnight for the best flavors. Traditionally he would cook it with the bone-in thigh but used boneless, skinless for a quicker cook time.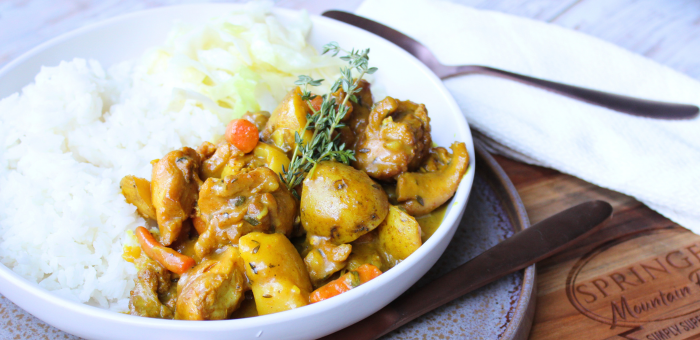 Get cooking, get cozy and feed your soul with these comforting dishes featuring Springer Mountain Farms chicken!